Celebrate Self-Care with February's Promotional Offers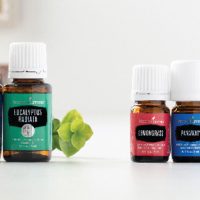 ---
February is all about going above and beyond to show friends and family that you care, but don't forget to invest in yourself this month! February's PV promo is filled with goodies that are perfect for self-care, so you can feel pampered as well. To celebrate this opportunity to take care, we're sharing some of our favorite oils: refreshing and uplifting PanAway®, Wintergreen, and Palo Santo!
5-ml PanAway: Known for its invigorating scent and tingling sensation, PanAway is a great way to pamper yourself, especially if your routine includes physical activity. Apply it to your back or neck to relax before or after a workout.
5-ml Palo Santo: Create an environment that is perfect for relaxing and rejuvenating by diffusing Palo Santo. This spicy, woodsy oil will infuse your space with a refreshing and inspiring aroma.
15-ml Wintergreen: Unwind after a long day with a relaxing mini- massage enhanced with Wintergreen's sweet, minty fragrance and cool, tingling sensation or diffuse this potent oil to create an uplifting space.
Bonus Essential Rewards exclusive: 15-ml Eucalyptus Radiata: Use the strong, earthy, crisp aroma of Eucalyptus Radiata for a midday pick- me-up. Apply it to the nape of your neck or chest to experience its powerful, fresh aroma.
Bonus Essential Rewards exclusive: 5-ml Lemongrass: Add this oil's moisturizing properties to your favorite lotion or wear its sweet, citrus aroma on its own or with other essential oils for a signature scent!